Get the Best DStv Installation in Johannesburg ….
Today …
E

C

O

 

Johannesburg offer customers a Same-Day

Installation and Repair Service across the Gauteng Area.
We are a DStv installations and Repair Company offering our services to Multichoice customers across Gauteng. Our accredited DStv installers are fully equipped to tackle any problem, anytime, anywhere. Our office hours are at the bottom of the page. In case of emergencies please see our contact page for the after hours contact number to reach DStv installer on duty.
Payment Options: Cash, Credit & Debit Cards and EFT
_____________________________________
New Installations
There are so many options when it comes to choosing a new DStv installation. You have to absolutely make sure your DStv Installer knows exactly what you want. There are different system requirements for the Single View Hd Decoder and the Explora 1 and 2. More Info On
​
 Relocations & Reinstallations
Trees and other obstacles will often and over time weaken your signal strength. Quick Fix – Relocate the Dish.Moving house? – Not a Problem. We'll remove your DStv installation and reinstall at the new premises. All On The Same-Day.
​
Repairs & Dish Realignment
Is your DStv installation faulty? Do you have some channels but your favourite show is missing? Over time wind, weather and the sun will affect any DStv installation. Don't delay – Call us now and never miss your favourite show again.
​
For Reliable DStv Installers Johannesburg Side –
Call
0820514805
NOW
Extra-View & Triple View
Now with so many options when it comes to Extra View Installations, you have to make sure that your DStv installer knows your requirements. ECO DStv Installers are very experienced in any Extra View & Tripple-View DStv Installation. Call Us Today on 082 051 4805 or 082 051 4805 to watch what you want, when you want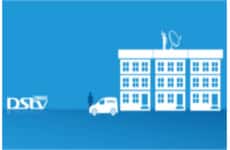 Communal & Commercial
Most complexes and estates nowadays have a communal dish – meaning everyone uses the same dish installation. This makes things a bit trickier. When there are splitters and switches involved it's always better to get an accredited DStv installer to handle the job.  It will cost less in the long run. Contact Us For A FREE QUOTE.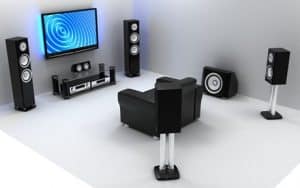 Value Added Services – We Go The Extra Mile.
We also offer services like TV bracket installations, surround sound and home theatre setup as well as DStv Wifi Setup and HDMI Extending Get the most out of your DStv Installation – Let our DStv installer PIMP YOUR SYSTEM. Call Us Now To Talk To One Of Our Friendly Technicians.
Why You Should use Us…
Reasons To Use ECO DStv Installers…
Our Experienced DStv Installers Work Fast
All DStv installations come with 100% Satisfaction Guarantee.
Comprehensive Warranty on any parts used
DStv Explora, HD PVR, XtraView, Standard Decoder Specialists
We Are Seasoned TRIPPLE-VIEW-INSTALLERS…
Only Top Notch Tools, Equipment & Accessories…
We don't take Short-Cuts with any OVHD and DStv Installation!
And That's Why We Have the lowest come back rate in the industry.
Find the nearest DStv Installer….
Our DStv Installation services are not limited to this list. Please use the search function in the footer to find your area or simply JUST CALL US on  0644 79 42 97 or 082 051 4805
Our DStv Installation Promise
ECO DStv Installers gives all their customers a Satisfaction Guarantee. We're not just the best DStv Installers in Johannesburg – We're also the friendliest DStv Installers near you.